Very Personal Travel Guide
Are you looking for information about various countries?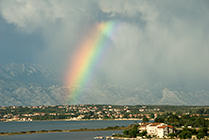 We visited some interesting countries and have gathered a lot of useful information about them. On the GoodTravel4u.com website you will find descriptions of the countries, regions, and places of interest, along with some tips about what you can see there and how to move around.
Before starting our trips, we were looking for the information required to prepare well for the journey. We want to save your time, so you will find here practical general information, such as: visas, health, currency, costs, customs, climate, language problems, etc.
In addition, we have described our experience and impressions related to the places and people. They are largely subjective, thus more real. Added photos often better than words portray the places.
As a first one we show you the description of Italy. We think it will be helpful to you. More countries will appear here in the coming months.
So let's look at what we have collected so far.
Italy
View the general information about Italy
Find out more about the Italian customs, Italian food, wine and restaurants